Roasted Root Vegetables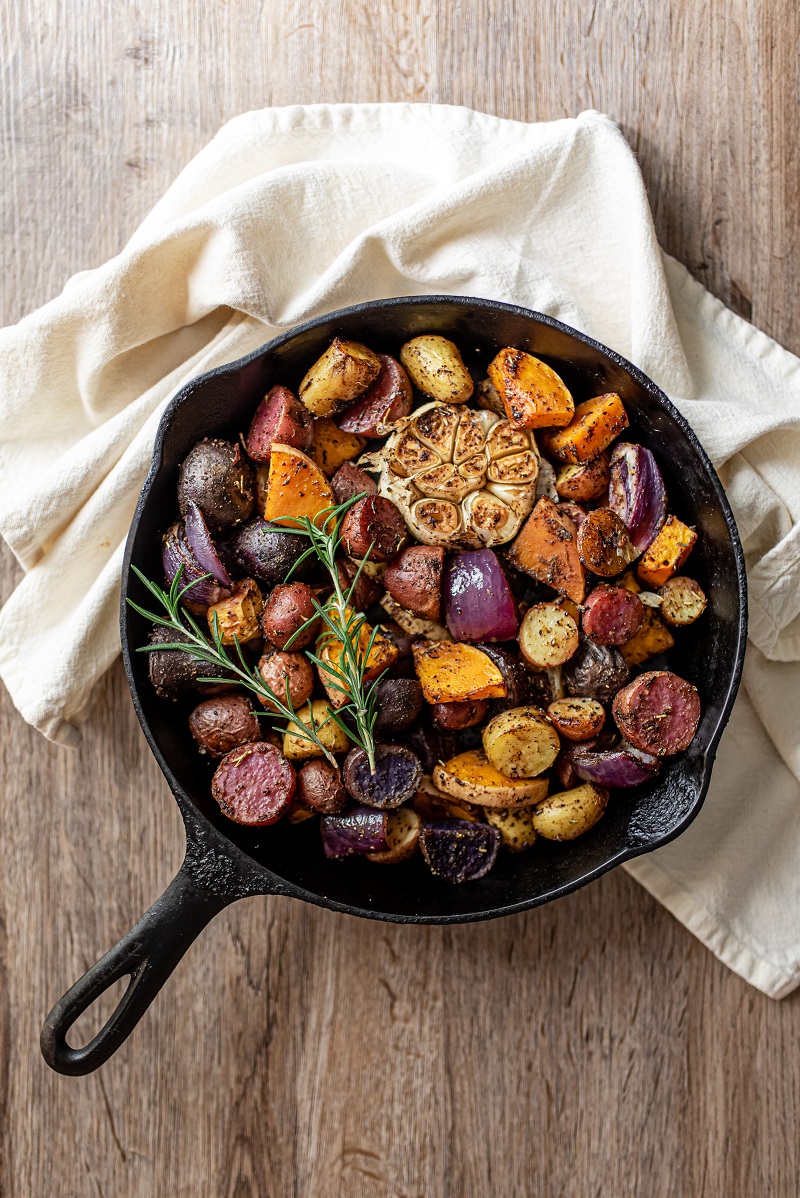 Instructions
Preheat oven to 400 degrees. Line a baking sheet with parchment paper.

Cut onion into eight wedges. Cut potatoes in half. Cut squash into ½ inch slices and then slice those in half. Add the vegetables and garlic bulb to a large bowl.

Add the Appalachian Lamb Seasoning to the oil and drizzle over the vegetable mixture. Use your hands or a large spoon to get everything coated well. Bake uncovered for 35-40 minutes. Add more salt to taste, if needed.
Note
*Recommendation: Be creative with the combination of roasted vegetables! You could use carrots, beets, parsnips, acorn squash or celery root.