Grilled Lamb Chops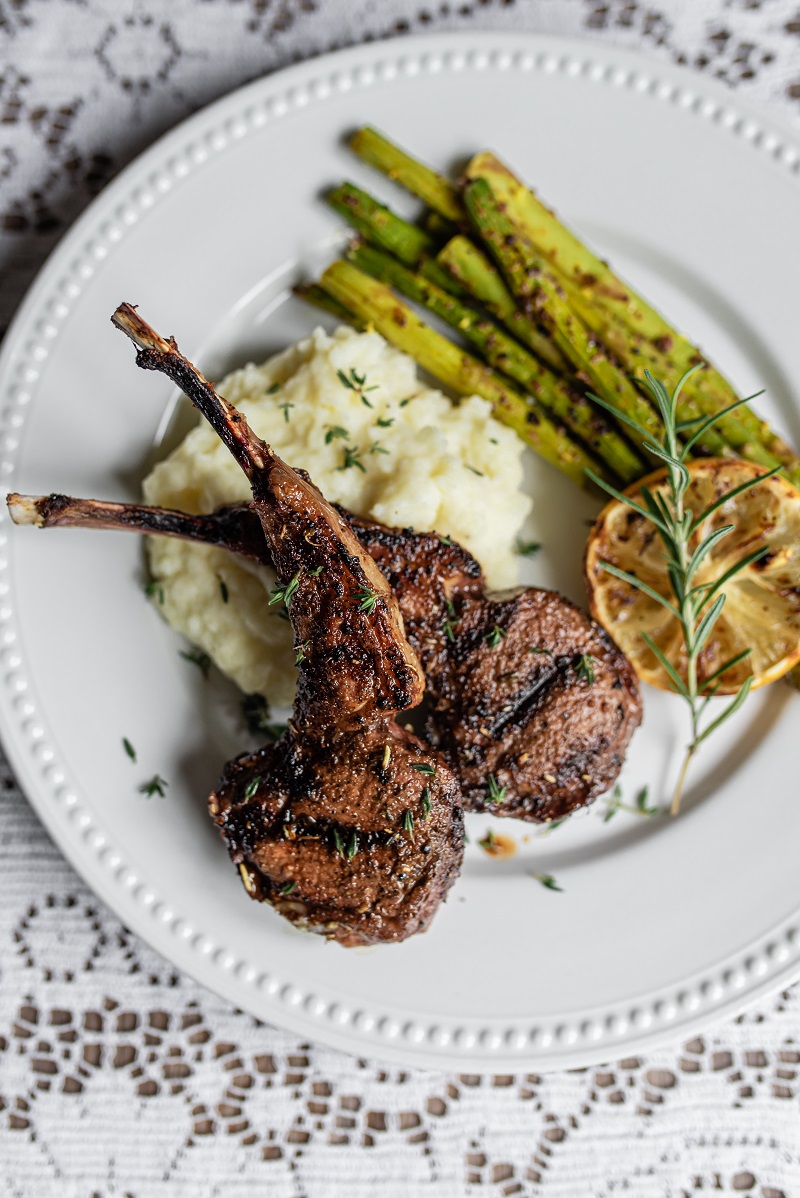 Instructions
Preheat grill to med-high heat, around 450 degrees.

Brush all sides of chops with olive oil.

Sprinkle ¼ tsp of Appalachian Lamb Seasoning on each side, gently rub in the seasoning.

Place on grill, close lid and cook for 3-4 minutes, flip and cook another 3-4 minutes. Check temperature with a meat thermometer. 135-145 degrees is a good range.

Remove chops from grill and cover with foil tent, let rest for 3-4 minutes before serving.
Note
*Recommendation: Serve two lamb chops over mashed potatoes with roasted asparagus and a grilled lemon.