Grilled Pork Tenderloin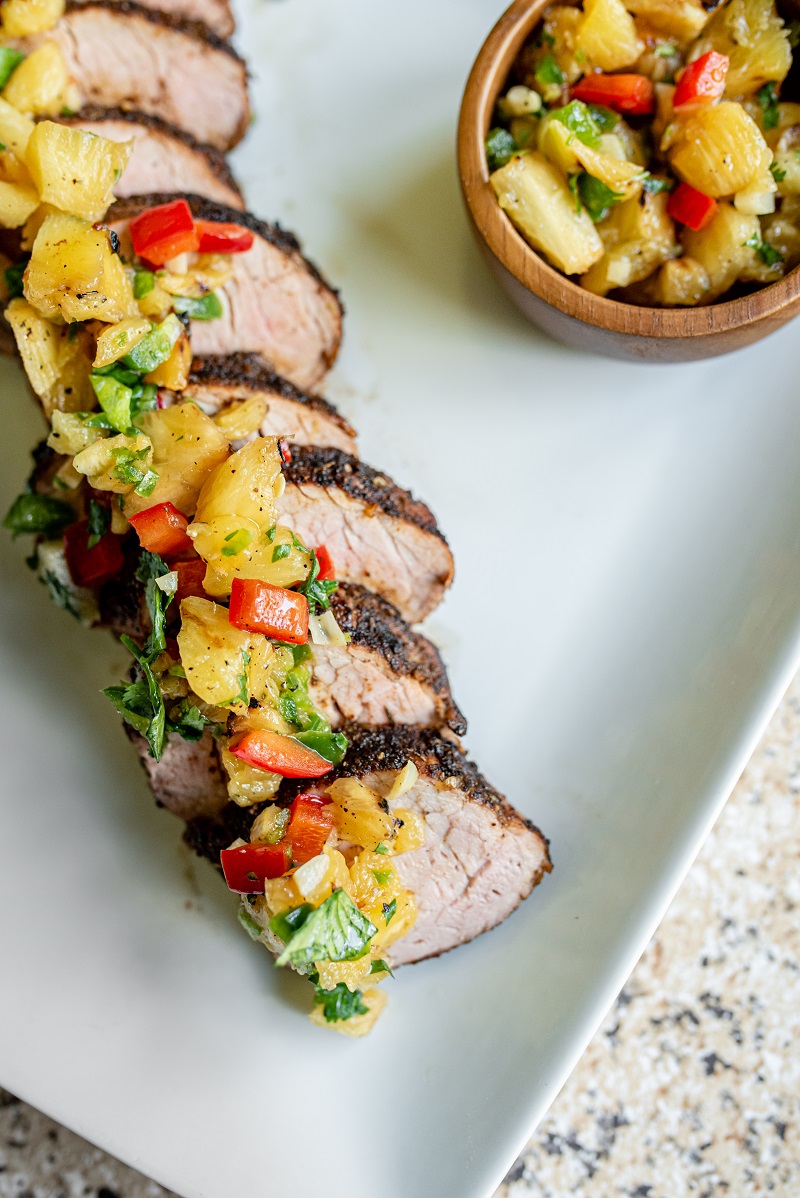 Instructions
Preheat grill to medium heat. Around 400-425 degrees.

Trim any excess fat and silver skin from pork loin.

Coat evenly with Appalachian Pork Rub. Press it into the meat to make sure it sticks well.

Place on grill, close lid and cook for 12-15 minutes turning every 2 minutes or until internal temperature reaches 140 degrees.

Remove from grill and cover with foil. Let rest for 7-10 minutes before serving.
Note
*Recommendation: Slice the pork into ½ inch medallions and top with a spicy grilled pineapple salsa.