Appalachian Hot Wings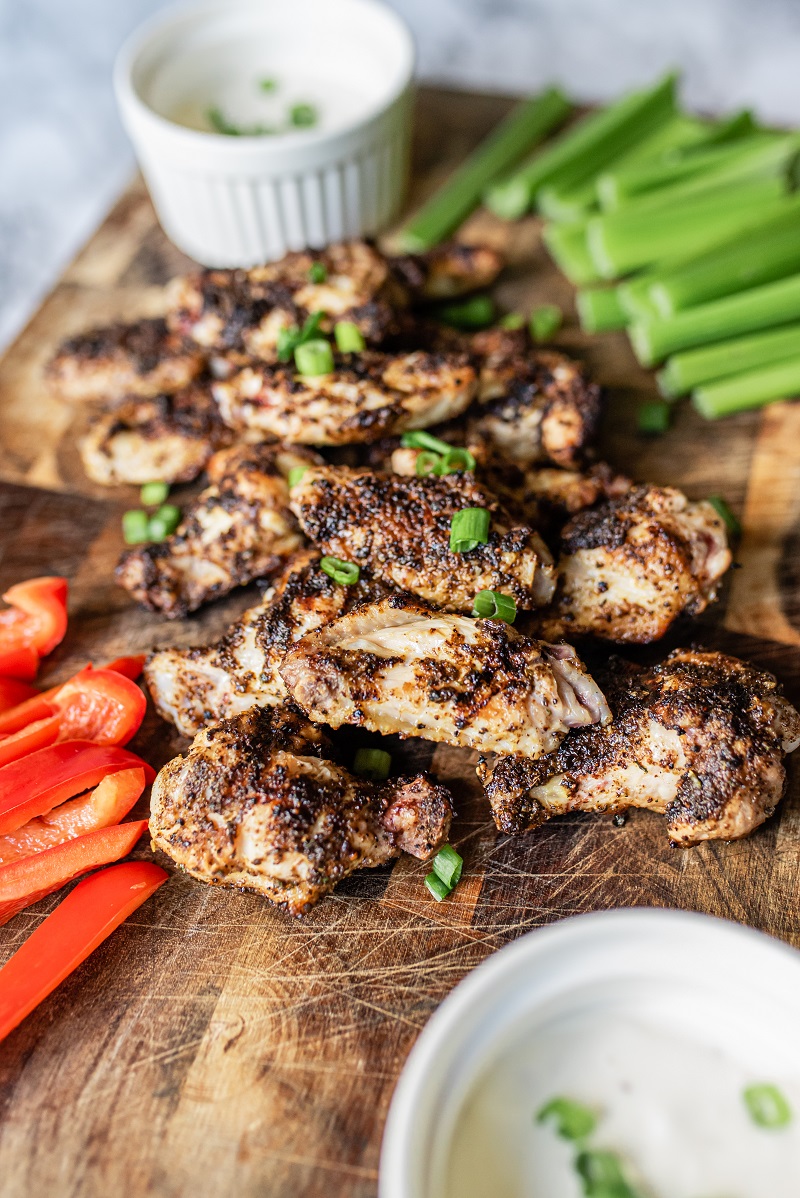 Instructions
Preheat grill to med-high heat. Around 425-450 degrees.

Brush olive oil evenly on all sides of wings.

Sprinkle Appalachian Hot Wings Rub liberally on all sides of wings. Gently pat to make sure it sticks to the oil.

Place on grill, close lid and cook for 6-8 minutes. Flip and cook another 6-8 minutes or until internal temperature reaches 170 degrees.

Remove from grill and serve hot.
Note
*Recommendation: Serve family-style on a large cutting board with celery and red bell pepper strips and blue cheese and ranch dressing for dipping.