Spicy Roasted Red Potatoes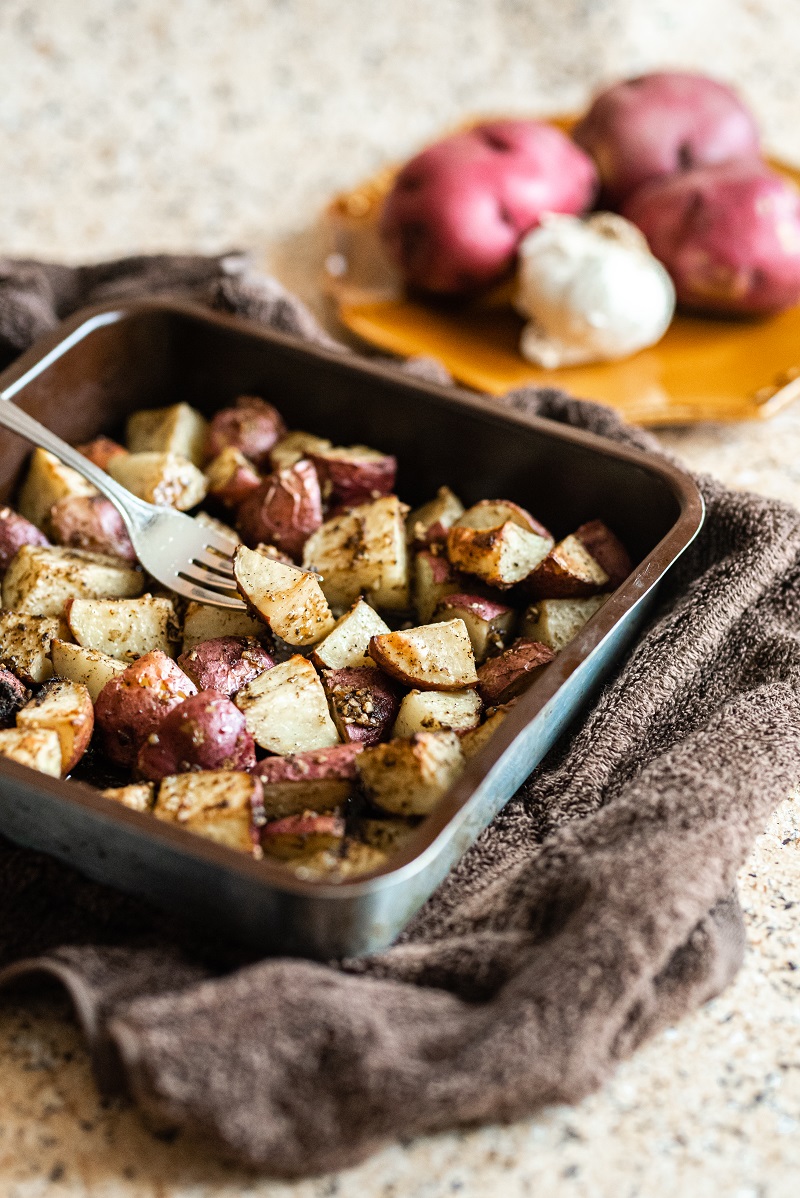 Instructions
Preheat oven to 400 degrees.

Cut potatoes into quarters or eighths. Place in a medium bowl.

Add olive oil, 1 tsp salt, garlic, and black pepper. Stir until potatoes are well coated.

Arrange potatoes on a cookie sheet in one layer. Sprinkle Smoky Chili Powder evenly on the potatoes. Bake for 45-50 minutes or until golden brown. Remove from oven and sprinkle remaining salt over potatoes.
Note
*Optional: add 2 tbsp of chopped green onion or chives.