Smoky Sweet Mango Chutney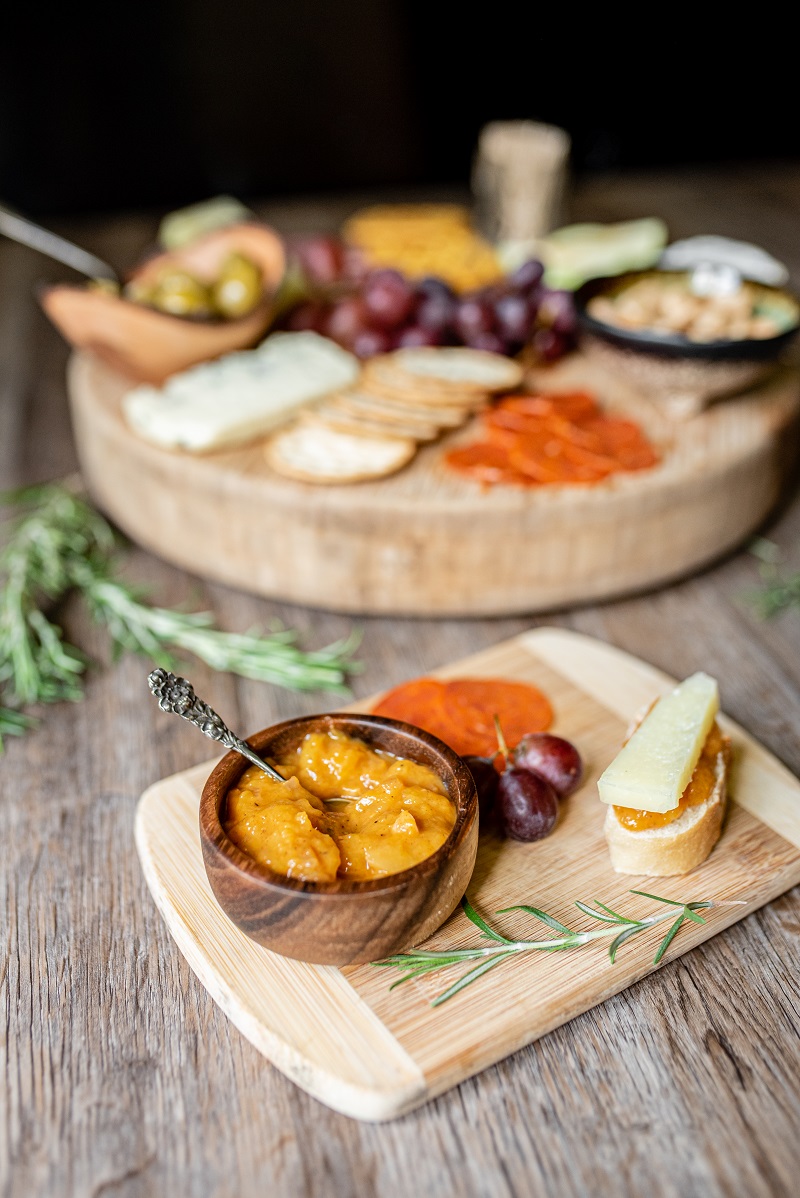 Instructions
On the stove top, bring a sauce pan to medium heat and saute garlic for three minutes.

Add diced mango, hot Smoky Sweet Jerk Seasoning and orange juice. Cook for an additional 20 minutes, occasionally stirring.
Note
*Recommendation: Serve with cheeses, salami, nuts, fruit, bread and crackers as part a charcuterie board. Pairs well with sharp cheddar and manchego cheese when spread on bread and crackers.