Baked Smoky Chimichangas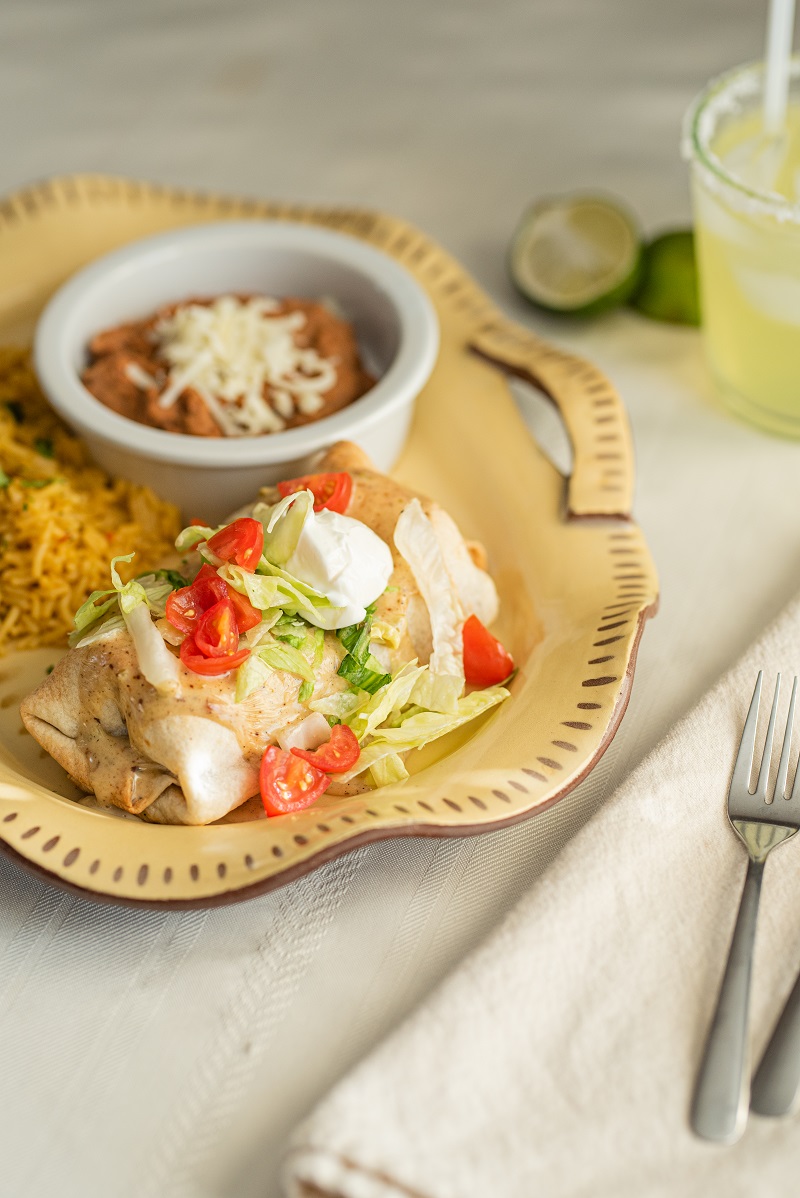 Instructions
Preheat oven to 400 degrees.

In a small pan, add refried beans over medium low heat. Stir frequently until hot and easy to stir.

In a large skillet over medium heat, brown the ground beef, onion, Smoky Taco Seasoning, salt, garlic, and oregano. Drain any fat.

Add chiles, sour cream, and vinegar. Stir until mixed well. Remove from heat and add cheddar cheese.

Add a spoonful of refried beans to a tortilla and spread in the middle. Top with about a cup of meat mixture. Fold the left and right sides over the filling. Then fold the top and bottom making an enclosed pocket. Place rolled tortillas in a baking pan.

Melt butter and brush tortillas on top and sides. Bake for 20-25 minutes or until golden brown. Top with lettuce, tomato, and sour cream.
Note
*Use our Smoky Queso Dip as an additional topping.
chimichangas, mexican, taco seasoning